For over 40 years, Nantucket Accommodations' staff of knowledgeable, year-round island residents has been helping visitors choose the right accommodations for their island visit. We personally visit each property and are familiar with the layout, decor, amenities and "overall ambiance" of each one. We are the best source of last minute availability for the many lodging properties on island.
We can make reservations for you at 95% of the B&B's, Guest Houses and Hotels on the Island. We also have an inventory of private houses & cottages to satisfy your accommodation needs. If you are making last minute plans, chances are, we will be able to find an accommodation for you.
Simply tell us the dates of your visit, the number of people in your party and any special requirements you may have and we will offer our recommendations based on current availability. We then make the reservation with the property you have chosen and email you a confirmation.
Fill out this form to receive accommodation information from participating Nantucket resorts, hotels, inns, b&b's and guest houses.
Upcoming Events & Festivals
Memorial Day Weekend - Figawi Race, May 24-May 27
Nantucket Spring Restaurant Week, June 3-June 9

Nantucket Book Festival, June 21-June 23
Nantucket Film Festival, June 26-June 30
Nantucket Comedy Festival, July 17-July 20
Boston Pops at Jetties Beach, August 10
---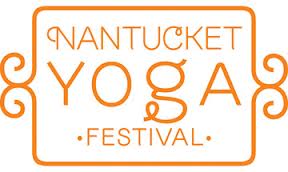 The Nantucket Yoga Festival is a community oriented celebration that will bring together the very best world class yoga instructors, wellness experts and healthy living guides.
To find lodging for the Nantucket Yoga Festival, please see our lodging page dedicated to the event.
---